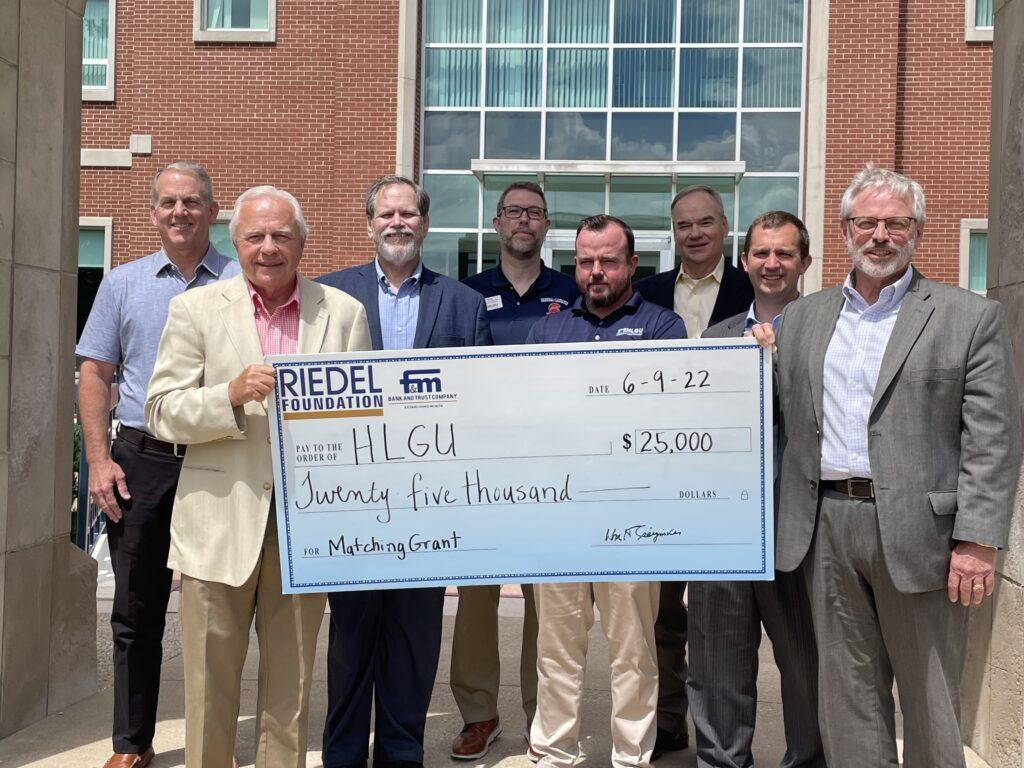 The George H. Riedel Foundation presented a $25,000 check to Hannibal-LaGrange University after the recent success of HLGU's Scarlet and Blue fundraising auction.
"The $25,000 matching grant will support the mission and purpose of HLGU as we go forth," said Dr. Ray Carty, Vice President for Institutional Advancement. "The future is challenging for institutions of higher education such as HLGU, however, we are committed to making a difference in the lives of students and in our community."
Riedel Trustee Bill Craigmiles presented the check to the University. The Craigmiles family has long supported the nursing program at HLGU.
"Our board felt like it was important to support HLGU," Craigmiles said. "The university is makes great contributions to our community and our local economy. We want to see it succeed."
Since the Riedel Foundation started in 2000, it has given nearly $150,000 in financial support to Hannibal-LaGrange. Those awards have helped establish computer and band camps for Hannibal children, provided equipment for the science building, and scholarships for the university. It has also contributed money toward the fine arts theater and its productions, medical training for the nursing program and mentoring for at-risk kids.