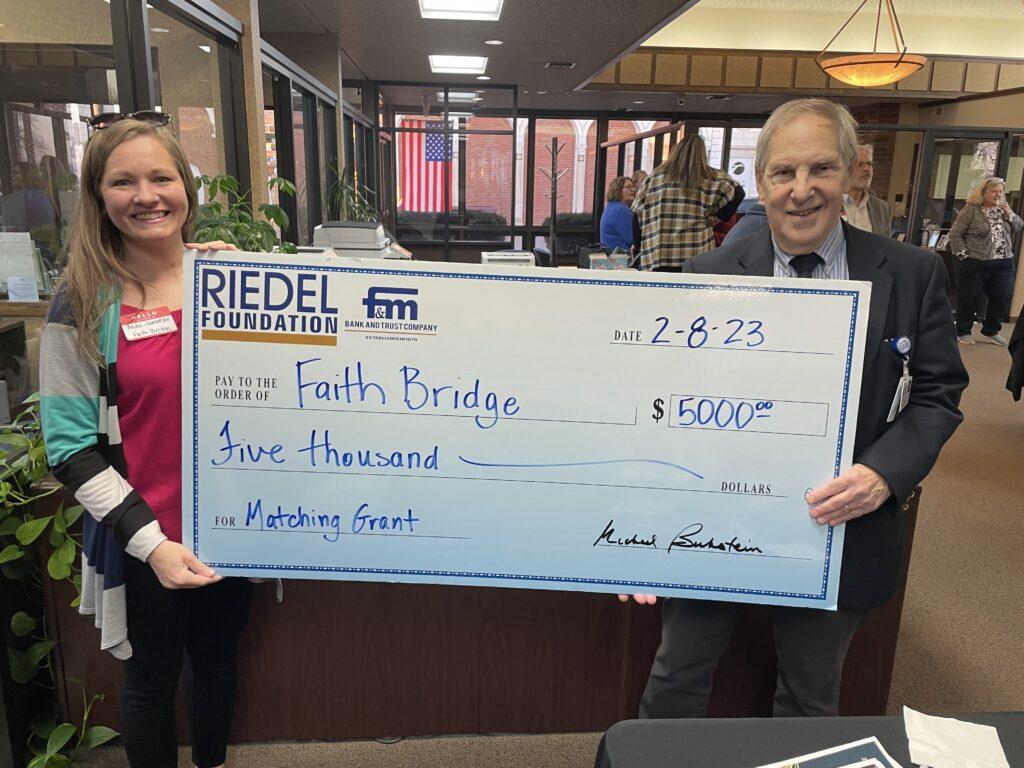 A program that helps children aging out of the foster care system has started offering services in Hannibal, with the help of a matching grant from the Riedel Foundation.
Faith Bridge is located in Moberly, Mo. In 2021, volunteers there began a program called Carry On which serves former foster youth who have transitioned out of the foster care system. As word about the program spread, the organization started getting requests from the Hannibal area. Faith Bridge founder, director, and full-time volunteer Andie Jamerson then approached the Riedel Foundation, which responded with a $5,000 matching grant to serve Hannibal children.
"While there are several programs in place to help foster families, there isn't much of a safety net for young adults who turn 18 and leave the system," Jamerson said. "They get some assistance from the state, but otherwise they are turned out and left to fend for themselves. These kids already have had a rough start in life, that's why they were placed in foster care. Too often, the outcome when they leave the system is homelessness, poverty, addiction, even prison."
The goal of Carry On is to provide these young adults with tangible goods and tools to help them become successful, contributing members of the community. They provide furniture, bedding, kitchen and bath essentials, small appliances, cleaning and laundry supplies, basic tools, hygiene and first aid items, home décor, clothing, shoes, and career wear at no cost.
Carry On has already met the needs of three young adults in Hannibal using Riedel funding. Last year, the program served 73 people. On average, each young adult receives approximately $4,500 in items for their first apartment.
"This serves to alleviate the initial cost of independence for former foster youth and gives them the freedom to begin adulthood with the things they need," Jamerson said. "They are also able to participate in mentoring programs, support groups, job training, life skills classes, and college-level tutoring."
Faith Bridge is working with existing organizations in Hannibal that help foster children to identify and assist young adults transitioning out of foster care.
To find out how you can help Faith Bridge and the Carry On program, go to their website, faithbridgemoberly.org.