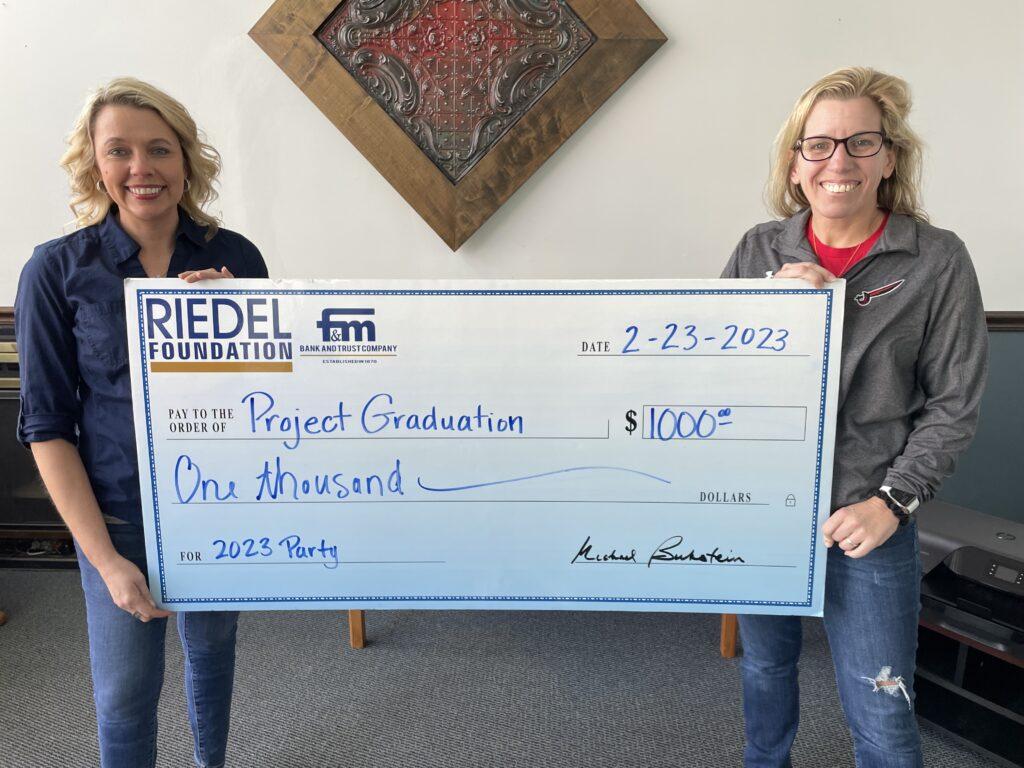 Hannibal High School's Project Graduation will benefit from a $1,000 grant award from the Riedel Foundation.
Project Graduation is a tradition for HHS. Seniors spend the entire night of graduation at a party as a safe way to celebrate their achievements.
Riedel Trustee Dr. Michael Bukstein said, "As a surgeon, I've seen it too many times where a student dies or suffers life-changing injuries after a crash on graduation night. If a party like Project Graduation saves one life, that is money well spent."
It takes about $20,000 to put on Project Graduation. Parents like Lori Cox, who submitted the grant application, spend the entire school year raising money for the event.
"The most important thing is to keep the kids safe," Cox said, "but it's also just a really fun event for the seniors. For some of them, this is the last time they'll get together with their classmates. It's a great send off and a recognition of all the work they've done to graduate."
This year's Project Graduation will be held on May 25.