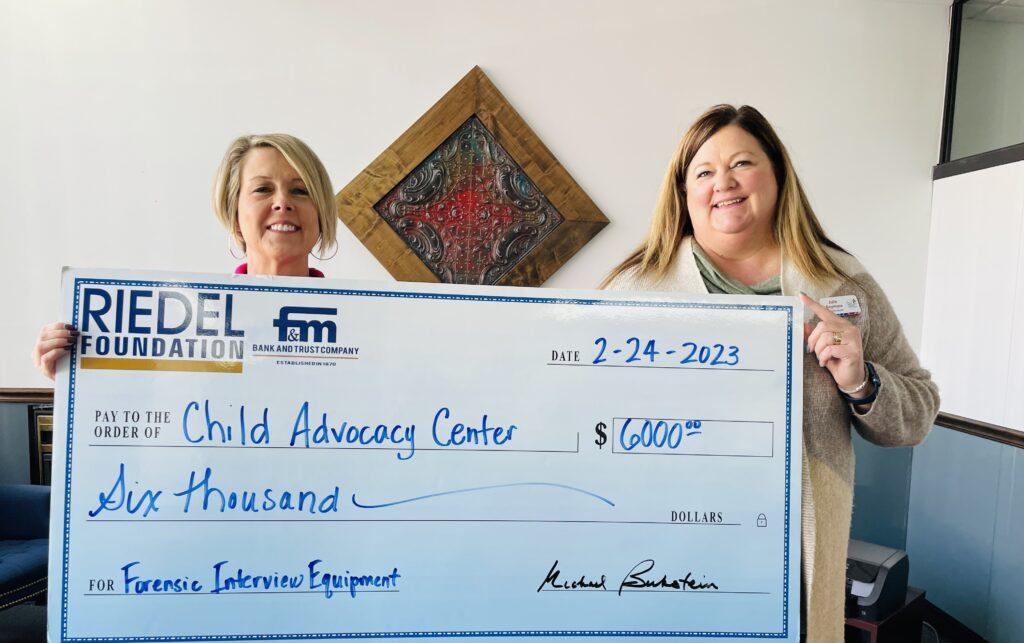 A $6,000 grant award from the Riedel Foundation will help expand services to victims of child abuse in Hannibal.  The Child Advocacy Center will use the money to buy a sophisticated recording system for a new forensic interview room.
"Professionally recorded interviews are important for a couple of reasons," said Stephanie Tufts with the CAC. "They eliminate the need for a child to relive their trauma over and over to different investigators in different locations. Recorded interviews are also very helpful in prosecutions. In fact, sex offenders are 3.5 times more likely to confess if a forensic interview has been conducted at our center."
The CAC has a room for forensic interviews that the Riedel Foundation helped fund in 2014. However, since that time, the number of children needing services has grown, requiring the addition of a second room. Just between 2020 and 2021, the number of forensic interviews increased by nearly 40 percent. Though final figures aren't available yet for 2023, those numbers are projected to be even higher.
"We've worked with the Child Advocacy Center many times in the past, helping fund child abuse prevention, counseling and other programs," said Riedel Trustee April Baldwin. "They only reach out to us when they have a great need, and sadly, there's always going to be a need for what they do. And as we've seen, the need just keeps growing."
Construction on the new forensic interview room should be finished late this spring.