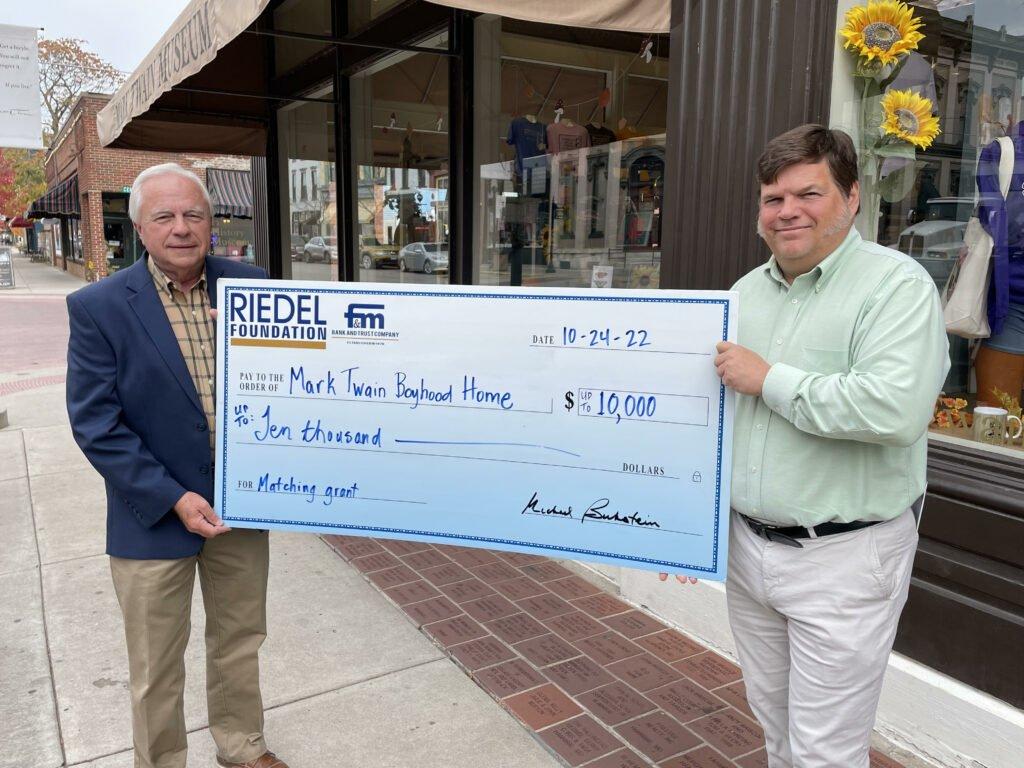 The Riedel Foundation has announced it will provide a match of up to $10,000 for an upcoming fundraiser for the Mark Twain Boyhood Home Foundation in Hannibal. The proceeds will be used to replace audio and video equipment at the Mark Twain Museum and Gallery.
"Our audio and video technology is sorely outdated," said Mark Twain Boyhood Home Foundation CEO James Lundgren. "We are currently missing out on programming opportunities. This Riedel grant will bring us up to date and allow us to introduce more people to our museums."
In his lifetime, George H. Riedel was a generous supporter of the Mark Twain Museum.
"Our first grant from the Riedel estate was a $100,000 matching award to the Boyhood Home Foundation," said long-time trustee Bill Craigmiles. "We've made many contributions since then, because it was important cause for Mr. Riedel."
The matching grant will apply toward proceeds from an upcoming whiskey tasting event called "Spirits and Sarcasm." It will be held Saturday, November 12 at the Mark Twain Museum. The event includes whiskey tasting, hors d'oeuvres, music, cash bar, auction, and a performance by Mark Twain impersonator Jim Waddell. Tickets are on sale at the museum for $50.