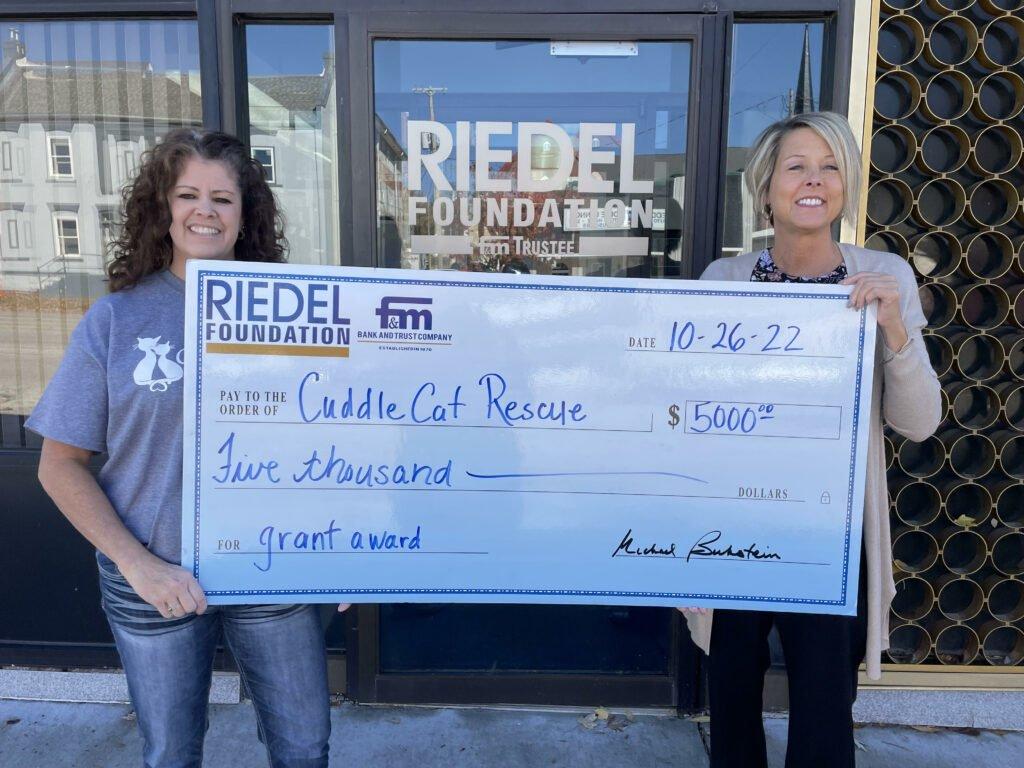 The Riedel Foundation Board of Trustees has announced a $5,000 grant award to Cuddle Cat Rescue for an upcoming spay and neuter program for cats in Hannibal.
The award is a matching grant following a recent fundraising event called the Meow Mixer, which raised more than $11,000 for the program.
"Cuddle Cat gets calls year-round asking for assistance with cats and kittens, specifically with spaying and neutering cats," said Board President Gabrielle Esselman. "We have an extremely dedicated team of foster volunteers but even they can't keep up with the requests that pour in. This grant will help us reduce the community's cat population problem in a humane way."
It costs $35-$45 to spay or neuter a cat.
"The Riedel Board recently awarded a grant to the Northeast Missouri Humane Society for a spay and neuter program," said Trustee April Baldwin. "Between the two organizations, we hope our funding can make a real difference in controlling the number of stray animals in Hannibal."
This year, the Riedel Foundation will award more than $326,000 to help nonprofit organizations in Hannibal. It has distributed approximately seven million dollars since it was started in 2000.