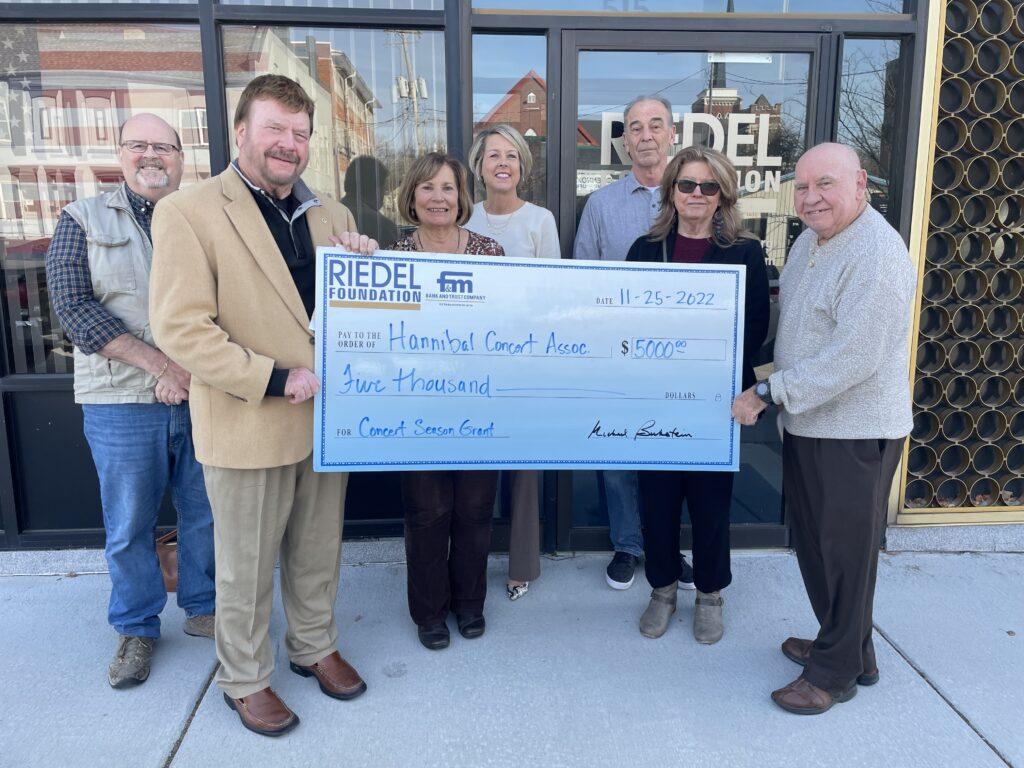 The Riedel Foundation has announced a $5,000 grant award to the Hannibal Concert Association. The money will help the HCA in the 2022-2023 season, specifically to cover performance fees and to establish master classes with local youth for string and jazz programs.
The Concert Association is building up its Student Pass Program to provide free tickets to select Hannibal students and an accompanying adult.
"Our goal is to encourage attendance through youth and families, and in some instances, to provide a first-ever concert experience," said HCA President Sara Anton North.
The Riedel Foundation is a long-time supporter of the Hannibal Concert Association. In the last ten years, the HCA has received more than $25,000 in grants for concerts, master classes and an after-school music program.
The next performance put on by the HCA is coming up at 7:30 p.m. Thursday, Dec. 15 at the Roland Fine Arts Center. It features Holy Rocka Rollaz, a Minnesota band that plays classic early rock and roll from artists like Elvis Presley, Buddy Holly, Chuck Berry, and Johnny Cash. Tickets will be available at the door or at hannibalconcerts.com.