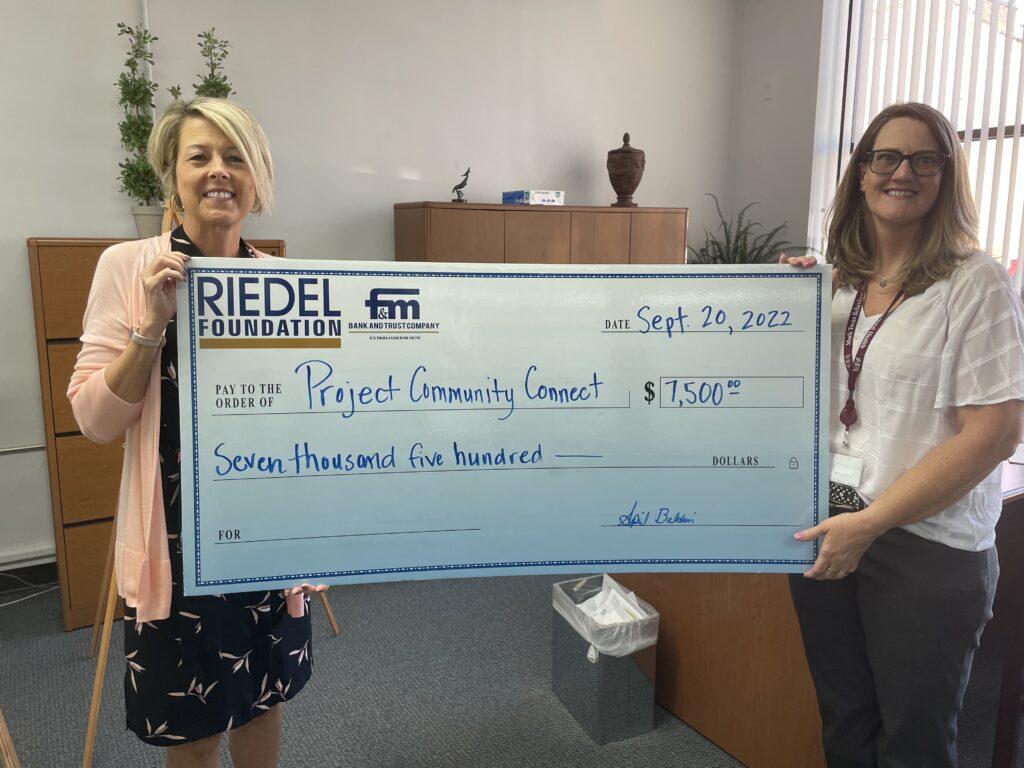 Project Community Connect is the latest organization to receive a grant award from the Riedel Foundation of Hannibal. Riedel Trustee April Baldwin presented a $7,500 check to PCC for an upcoming event to combat homelessness in Hannibal.
On October 6, PCC is hosting a one-day event to serve low-income households in Marion and Ralls Counties. The focus is to prevent homelessness and to provide assistance to those who are at risk of homelessness.
At the event, services and programs will be available to meet housing, educational and employment needs. Additionally, medical screenings, behavioral health programming, procurement of ID's/birth certificates, and other barriers to housing stability and improved quality of life are also offered.
"Through PCC and the involvement of local agencies and community resources, we are able to break down barriers to enable households access to safe, decent housing with education and supportive services to maintain housing," said PCC Committee Member Theresa Kendrick.
Approximately 70 vendors will be on hand to offer services like free haircuts, socks, and health screenings.
The event will be held from 10 a.m. until 2 p.m. on Thursday, October 6 at the Admiral Coontz Recreation Center, 301 Warren Barrett Drive in Hannibal.