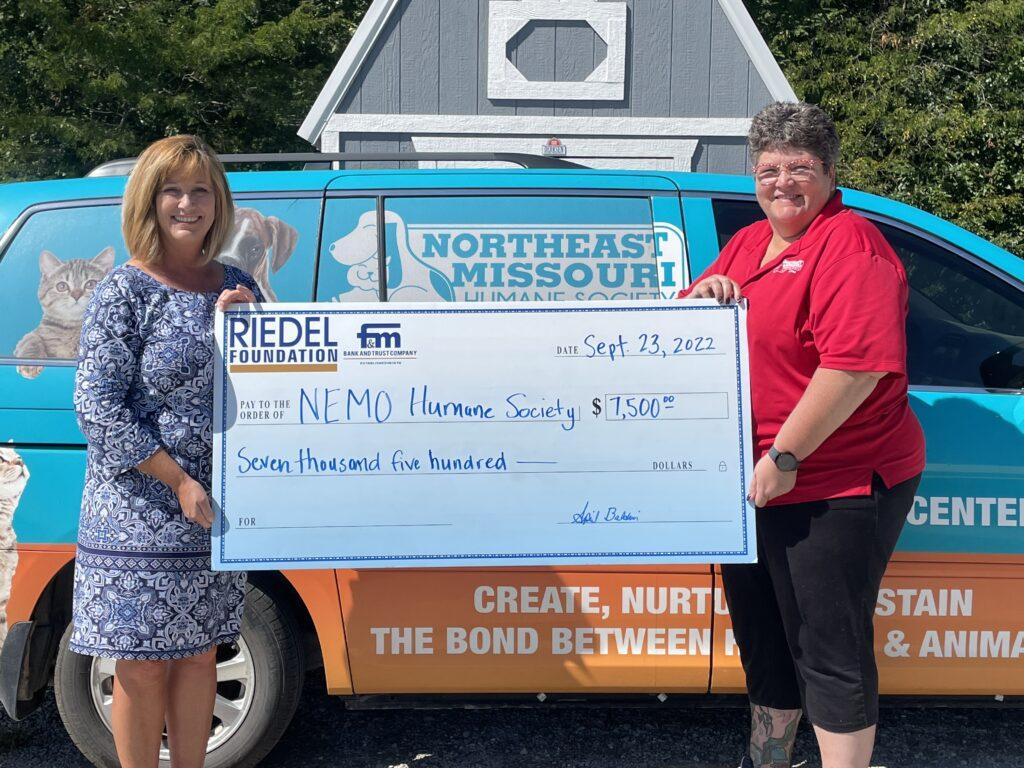 The Riedel Foundation has awarded a $7,500 grant that will fund a free spay and neuter program through the Northeast Missouri Humane Society.
Hannibal residents will be able to take advantage of this free program. The Humane Society estimates it will service about 125 animals with the Riedel donation.
"Unwanted puppies and kittens are the main reason for surrendering animals in our area," said NEMO Humane Society Director Elise Blue. "By offering a program like this, we will be able to assist people in the community get their pets spayed and neutered, cut down on unwanted pets in our community, and decrease the feral cat and dog population."
Riedel Administrator Sarah Deien said, "This grant will help Hannibal residents keep their pets in their homes, rather than risk surrendering complete litters to the Humane Society. It is our hope that low-income residents will take advantage of this service that they might not otherwise be able to afford."
The Northeast Missouri Humane Society will notify Hannibal residents when the spay and neuter program is scheduled.