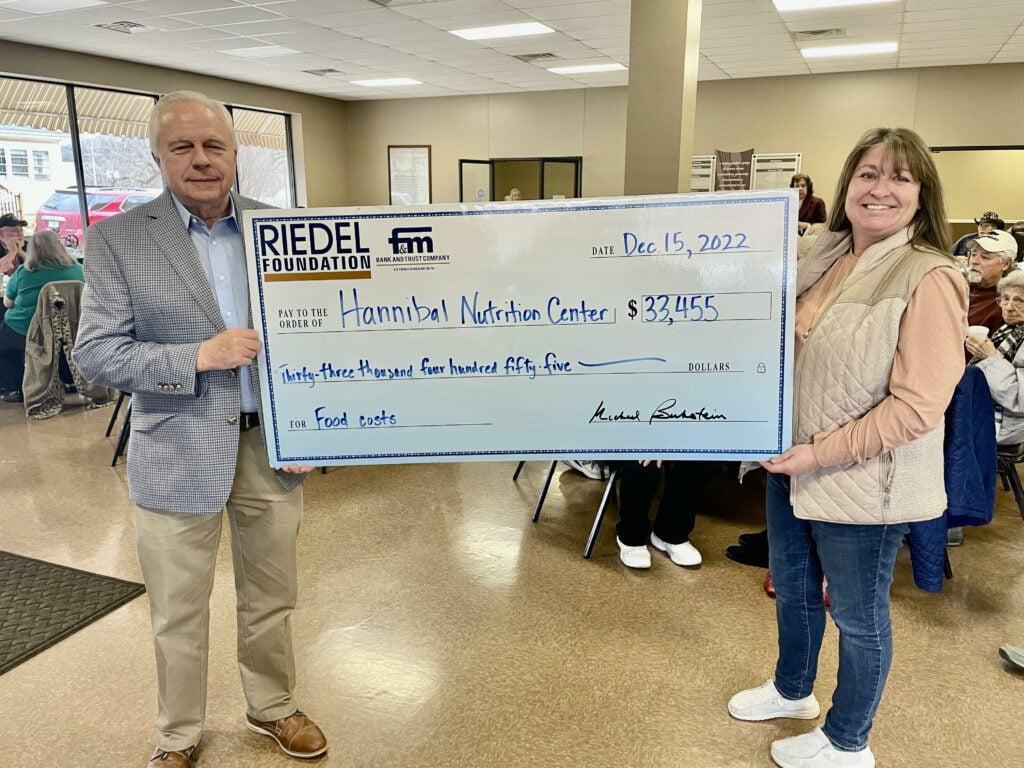 The Riedel Foundation has awarded a grant of $33,455 to the Hannibal Nutrition Center to supplement rising food costs for the Meals on Wheels and in-house meal program for senior citizens.
"There is a significant number of seniors in the Hannibal area suffering from some level of food insecurity," said HNC Executive Director Margee Tucker. "Seniors are trying to choose between paying for medication, rent, heat, and food. Our program tries to make sure no senior goes hungry."
The Nutrition Center has seen food costs rise by about $10,000 a month in 2022. The Riedel grant will help absorb some of these expenditures.
"George Riedel was a big supporter of the Nutrition Center in his lifetime," said Riedel Trustee Bill Craigmiles. "This is a cause he believed in, and it's a program the Riedel Foundation has supported for over 20 years."
"We appreciate the many ways that the Riedel Foundation has supported our program and the senior citizens of Hannibal," Tucker said. "They've pulled through for us many times when we've most needed them."
The Hannibal Nutrition Center does not charge for a meal, but only asks for donations. It does not turn anyone away based on their inability to pay. Though the program is subsidized by the government, the majority of its income is supplied by donations.