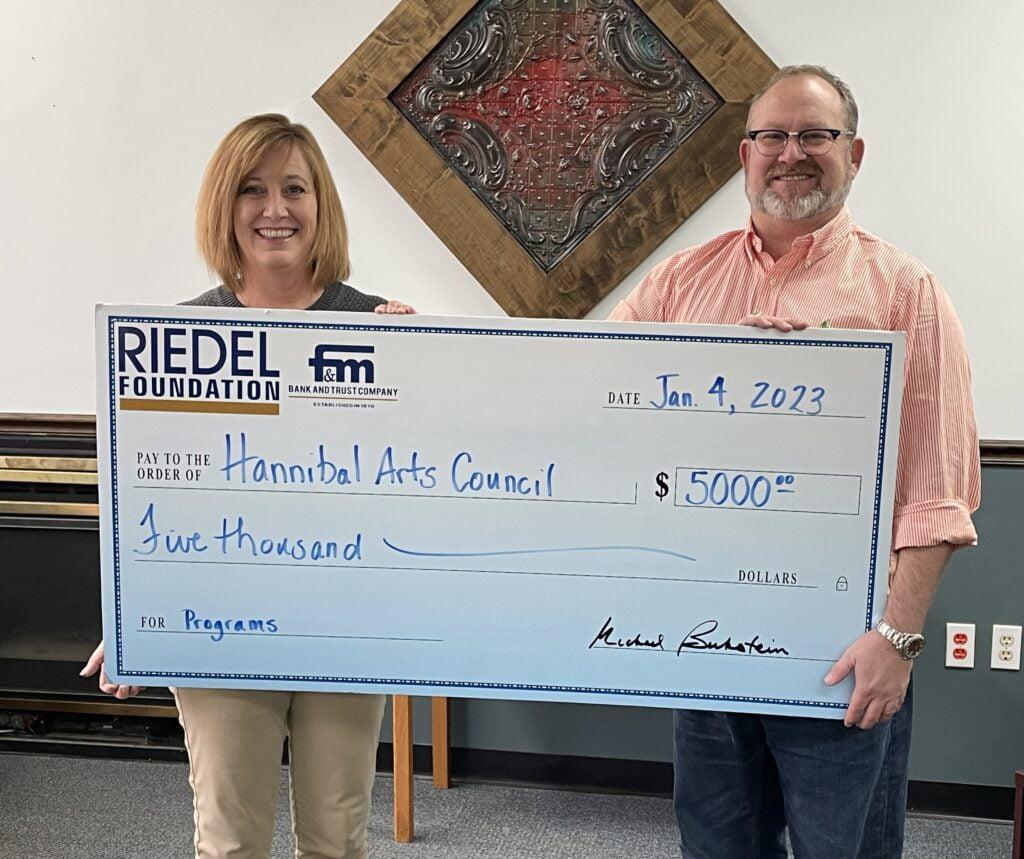 The Riedel Foundation has awarded a $5,000 grant to the Hannibal Arts Council to enhance youth programs offered in Hannibal. The money will help fund youth summer arts camps, creative workshops, Young Masters exhibits, and art programs for children in foster care.
HAC Executive Director Michael Gaines says these programs reach more than 500 children ages 3-17 in Hannibal.
"We aim to creative positive and creative experiences in which youth can interact, explore creativity, and develop self-confidence," Gaines said. "Our programs allow youth to meet and interact with local artists, work inter-generationally and creatively in a variety of art forms."
The Riedel Foundation has partnered with the Hannibal Arts Council in the past, with a focus on making the arts accessible to children.
"This grant to the HAC is just one of several ways the Riedel Foundation has supported the arts in Hannibal," said Riedel Administrator Sarah Deien. "We've funded plays, concerts, community entertainment, and art awards. We think it's a good fit in our mission to improve the lives of the people of Hannibal."
Since its inception in 2000, the Riedel Foundation has awarded nearly six million dollars to non-profit organizations in Hannibal.