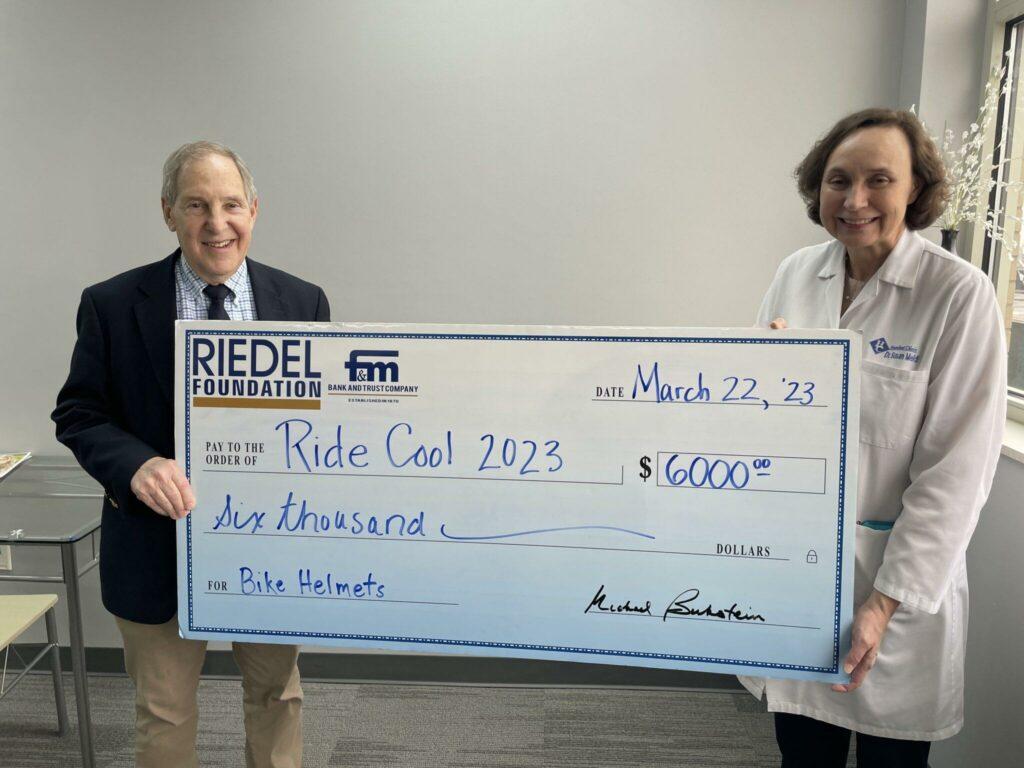 Scores of Hannibal children will be supporting new bicycle helmets with the help of a grant from the George H. Riedel Foundation.
Riedel Trustees awarded a $6,000 grant to Ride Cool 2023 to provide bicycle helmets to children who attend. Ride Cool is an annual event hosted by Hannibal Clinic Health Services to educate children about bicycle safety.
"We believe that without this program, some children would not have access to good quality, properly fitted helmets," said Ride Cool Chairwoman Dr. Susan Meidl. "We hope this program reduces the risk of serious injuries in kids related to bike riding by encouraging safe physical activity and play."
According to the Centers for Disease Control, in 2020 there were more than 130,000 bicycle-associated injuries in the United States, with many of those accidents causing brain trauma. Studies have shown wearing a properly fitted helmet significantly reduces the risk of head injuries.
Riedel Trustee Dr. Michael Bukstein points out that helmets aren't just for young bike riders. "We have a nice skate park in Hannibal," Bukstein said. "Whether it's a skateboard, rollerblades, or a bike, kids on wheels should be wearing a helmet. Parents also need to wear helmets, not just to protect themselves, but also to model this behavior for children."
The Riedel Foundation has supported Ride Cool since the event first started about 20 years ago. It is organized and staffed by a group of volunteers that include physicians, healthcare workers, community organizations, and businesses.
Ride Cool 2023 will take place on Saturday, June 3 at the Hannibal Clinic West Parking lot from 10:30 a.m. until 1:00 p.m. The first 250 children will receive a new bicycle helmet, a t-shirt, and a goody bag.